Members' Only Liberate Program
With the ongoing growth of small business in Australia, and indeed across the globe, now more than ever is a time to invest in yourself, invest in your business, get more from your business with both online and offline strategies and get a greater return on investment without having to work harder.
As with any investment, we believe that it's important not to attend 'yet another training' and let it gather dust on your shelf…. rather we want you to be able to monetize what you learn through taking immediate action and implementing the strategies we teach from the very beginning.
The Liberate Program's focus is about earning while you learn, it's an implementable process, which takes you step-by-step through exactly what we do, and what our clients do EVERY DAY to: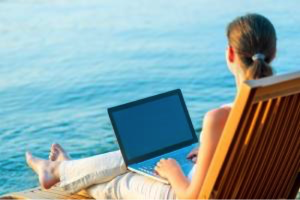 Get really clear on who YOU are and WHY you are in Business
Attract MORE of the exact clients you really want to work with
Make most effective use of your time and be clear on HOW you will spend your time.
Leverage Your Time
Do more with your business online and use social media to get the RIGHT clients for you
Understand the importance of marketing to get the business success you desire
Get better results and more $$$
Have the FREEDOM to Work from anywhere around the world and help the people you want to help.
Whether you want to design an online program, package up the services you already have, run workshops or sell more of what you do…the choice is yours.
Liberate is perfect for you if:
You have a business and you're in the health or service industry
You know you're good at what you do and you want to stop working such long hours and be paid what you're worth.
You hate the thought of having to 'sell' your services yet realize marketing is essential for your business success
You want to leverage your expertise and take your knowledge to market through online and offline programs.
You want to learn how to market and brand yourself powerfully, so you stand out from the crowd and attract highly qualified and valued clients who love you and what you offer.
You want the freedom to do the work you love on YOUR terms.
Our signature 8-week Liberate Program includes a super awesome BONUS 2 DAY LIVE EVENT, and weekly Q and A calls and has you implementing the tools and strategies right from your first mentoring call.
Really…the program is just a part of working closely with you for around three months or so…
This Program is strictly by application only.
Click on the button below to arrange a free consult where we can chat about if this is the right thing for you…If not, that's totally cool too!
To Your Success,